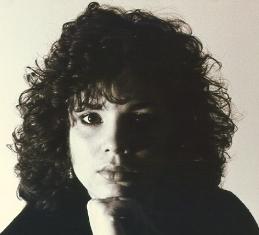 Tracy Matthews - A college hiking
companion and model.
First, I wasn't enjoying it. In Watertown, I always played with friends. In Columbus, I was playing with musicians. There's a big difference.
Second, it's painful to hear a song very clearly in your head, but not be able to bring that concept to reality. There are so many links between the idea and the final song. Equipment, talent, communication, four or five other band members.
I find photography much more controllable. If I see an image, and I don't capture it, I can only blame myself. That simplicity and directness appeals to me.
I still write and play music, for my own enjoyment. Most of my creative energy, though, is spent on photography.