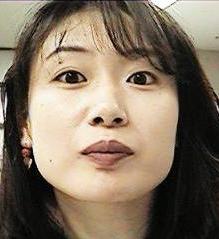 Nii Yoriko
Sadly, there's not room here for all my friends. I'll show Nii-san here, because even Japanese people have told me that Nii-san is a 'very Japanese' lady.
She's pretty, she's kind, she's soft-spoken, she smiles through the toughest times, and there's a sense of peace about her.
This is something that is unique about Japan. There are screaming kids, thundering trains, political speeches, loud construction, people everywhere, and a thousand other annoyances. Yet, Japanese women seem to radiate a Buddha-like placidness through all of this.
I'm sure that, inside, they're going just as crazy as the rest of us. But they rarely show it. Nii-san is one of those Japanese women. It's an impressive thing.