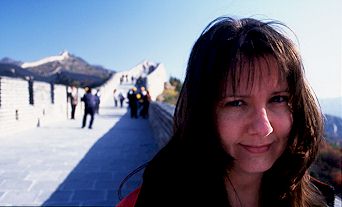 Angie likes it!
Ah, let's just leave it at The Great Wall, cause it really is great.
We visited the Badaling section of the wall, which was only a 50 minute taxi ride from our hotel, and got pretty lucky with the weather.
The leaves were colorful, the sky was blue, the sun was warm, breezes were cool, men were manly, and women were beautiful.
Well, that's how I remember it anyway...