These Southern Chinese gardens look like they were designed for channel surfers.
Every turn presents a different view.
Buildings, rocks, water, plants, bridges, hills, caves, windows, benches; everything is eye candy.

The maze-like design turns the tour into a Christmas party, as you wonder what the designer will unwrap next.

If Kyoto stands as a monument to the simplicity of the Japanese Garden, then Suzhou can stand as a testament to the creative possibilities of the Chinese Garden.

Suzhou is also famous throughout China for her beautiful women. I didn't see any indication of that beauty, but we did see some very attractive women from Hangzhou.
They performed a dance show at our hotel in Shanghai, and were uniformly tall, thin, and blessed with porcelain skin.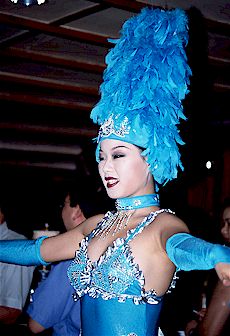 Hangzhou Beauty